A tag is a way to easily segment your customers. You can add and remove tags from users to indicate that they are a part (or not a part) of a certain demographic, group, product preference, interests and a whole lot more
These tags are automatically sent to your Facebook Inbox too to assist you in creating custom audiences
How to add / remove a tag?
Adding tags works from 2 primary areas
From Live Chat and;
Customers
For this article, we'll walk you through how to add/remove a tag using Live Chat
On the right side, you see the Customer / Actions (create order) panel - next,
Scroll down to a section named Tags
Tap + Add tag and type in the tag relevant to the customer, you can re-use the tags as they'll populate automatically for you to assist in faster input and tagging.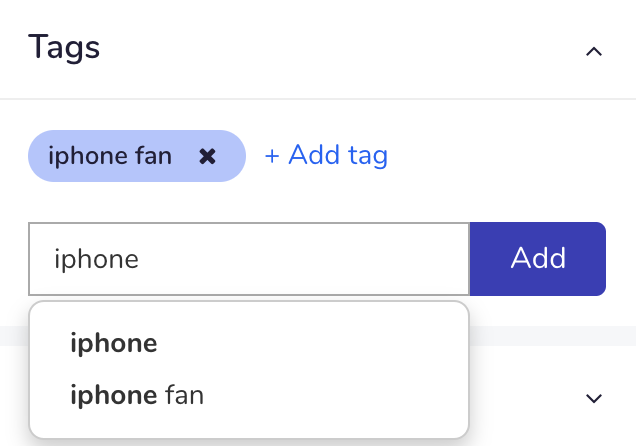 To remove a tag, click the x right next to the tag and it'll be removed from the customer information.