Alongside products, collections, menu, you can also share a bot to start an automation in live chat.
Eg: You may have a bot created to get customers' feedback on their experience, or get user generated content, or a lucky draw you might want to share with a customer in between or after conversation.
To share a bot in live chat
i) Click on the customer from active convesations list on the left side and then click on "Actions" tab on the right side of the live chat dashboard.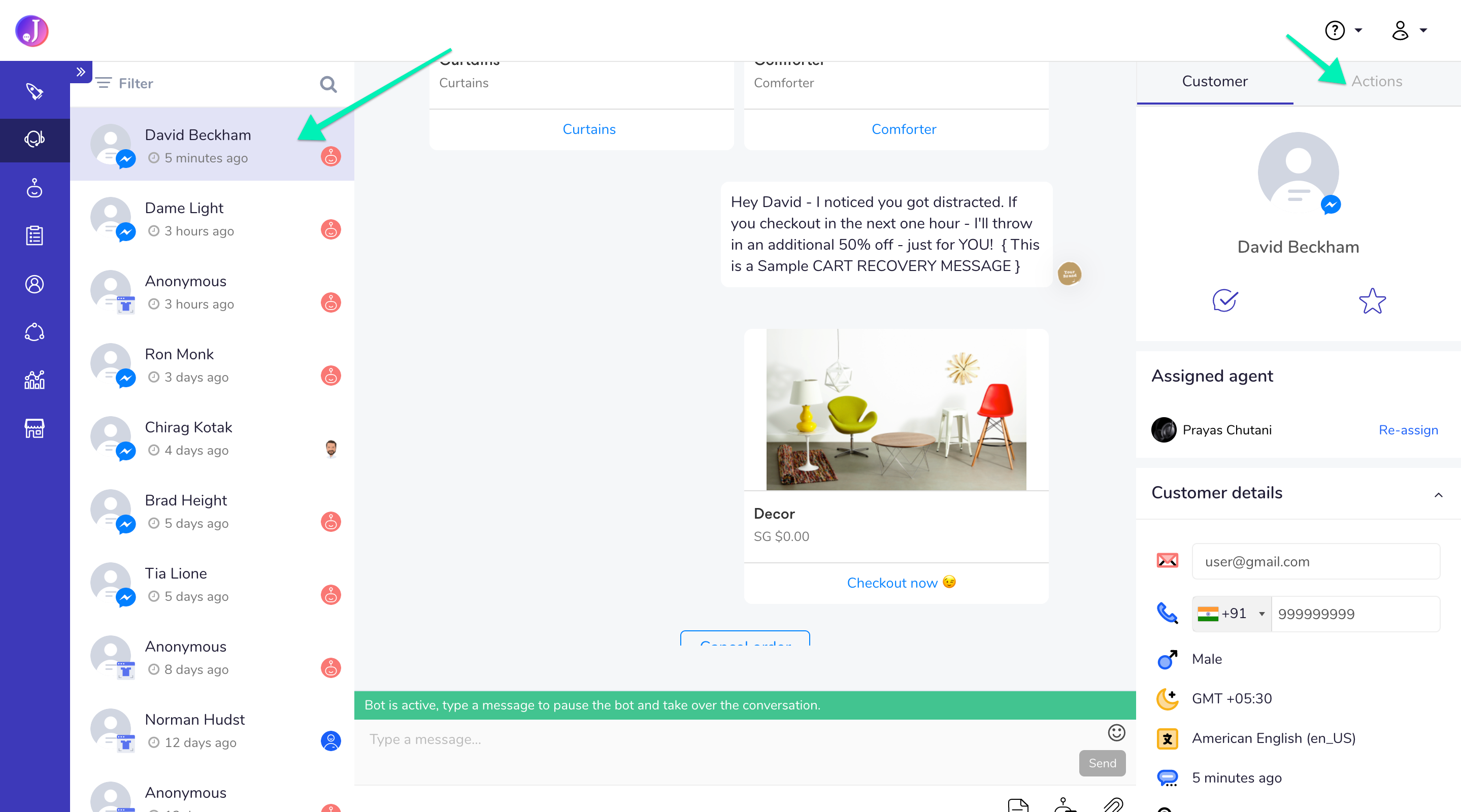 ii) Once you click on the Actions tab, you'd see the following options. Click on "Share bot flow" button.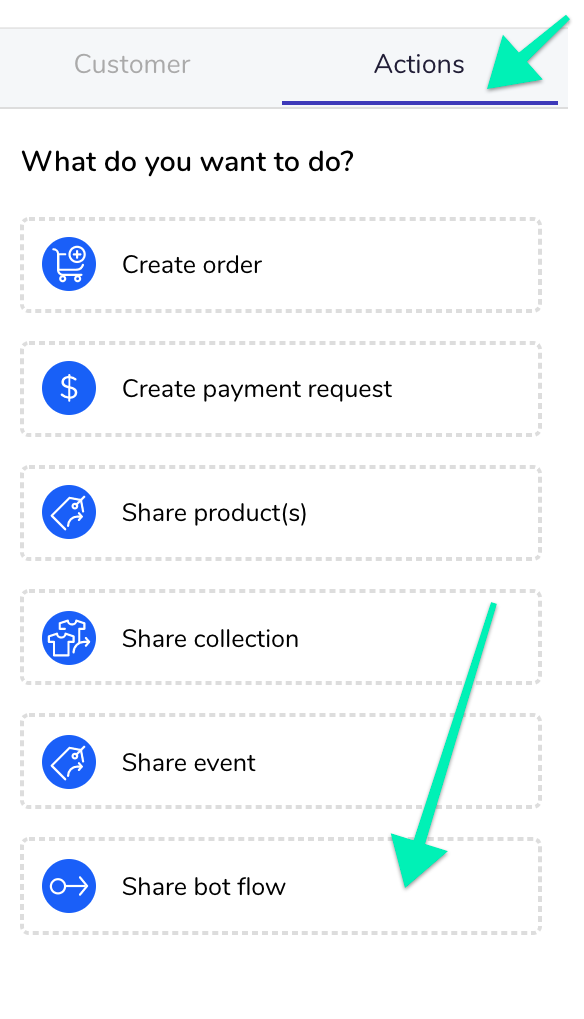 Imp: You can only share bots with customers, who have messaged your business in the last 24 hours. If the selected conversation didn't get a response from the customer in the last 24 hours, then none of the above options will be available under the Actions tab.
Hover the bot you want to share with customer and then click "Share" button next to it.
Bonus: Ideas for bots you can share over live chat. 😎

Once you click "Share", you will get a prompt like below to confirm the action. Click "Yes"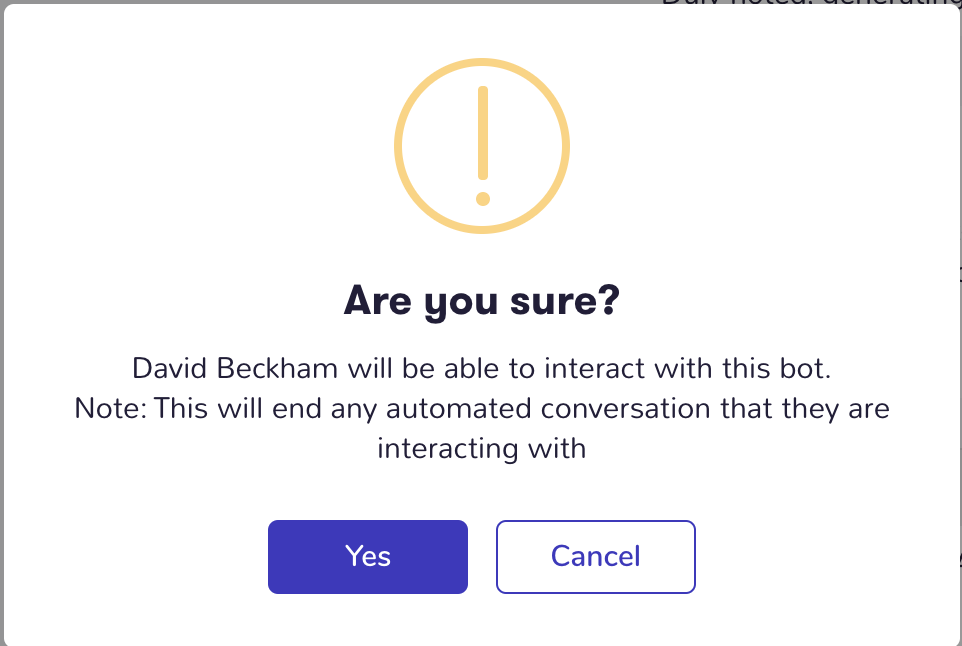 Note: Once you share a bot to the chat, using the above steps its stops any previous bot that the customer might be currently interacting with and instead, starts a new automation as per the shared bot.