Sometimes your Page may be sending a message that you have not set up in Jumper or it might not go ahead after you have clicked a button or sent a trigger keyword/hashtag. There are a few reasons this might happen:
1. You may have 'Instant reply' activated on your Facebook Page.
If Facebook's autoresponder (Instant Reply) is turned on, we recommend disabling it to avoid any interference with the Jumper.ai bot and automations
You can turn it off via Page > Inbox > Automated Responses on your FB Business Page.
2. You can a message with options that looks like this: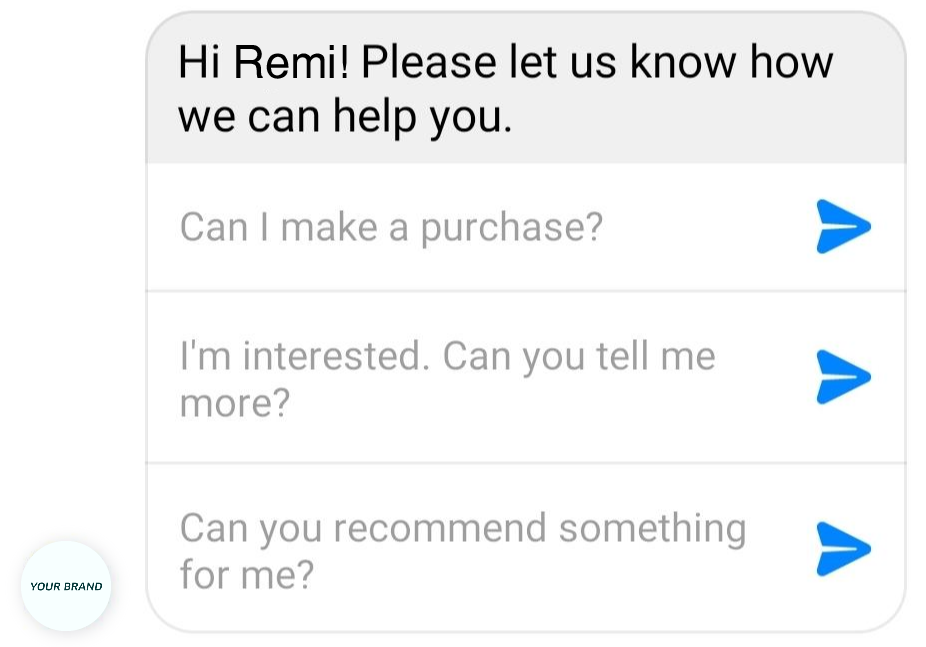 This might happen if you activate a campaign through Ads Manager and don't connect it to the Ad JSON tool in Jumper, not changing custom message attached to the Ad as well. These buttons can be pre-set in the Ads Manager as soon as you reach Messenger setup section and start creating your Custom Template - replace this default setting with either
1. by clicking and settings up Ad JSON : You can find the full setup instructions for Ad JSON here: https://teamjumper.crunch.help/sales-channels/configuring-json-ads
2. or by clicking on " + Create Chat" under "Start Conversations". Under "Customer Actions" section, select "Button" in the dropdown, instead of the default "Frequently Asked Questions" options. Next under "Actions" section select "Payload" and add the #Hashtag or Keyword for the Jumper product, flow or automation you want to start on button click.
3. Make sure you're not using any other chatbot or helpdesk programs on your Facebook Business Page, as they might interfere with Jumper's ability to send messages through live chat or automation, abruptly stopping the interaction or sending random messages to your customers.
Go to your connect Facebook Page and head to Settings > Advanced messaging. Here under the section you'll see all the apps connected to your Facebook page under the connected App section.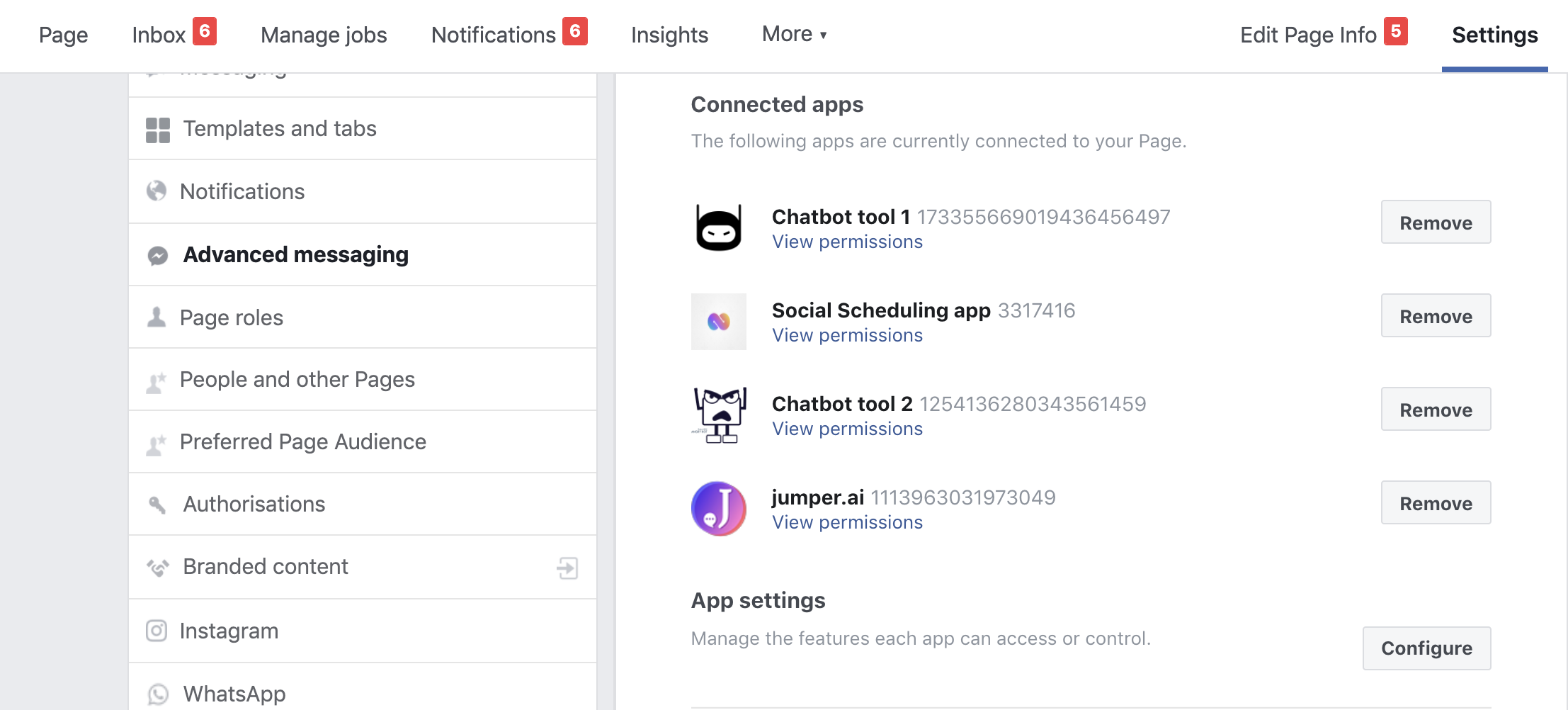 Right below you'll see the section labeled 'App settings' and click on the "Configure" button and make sure Jumper is the "Primary Receiver".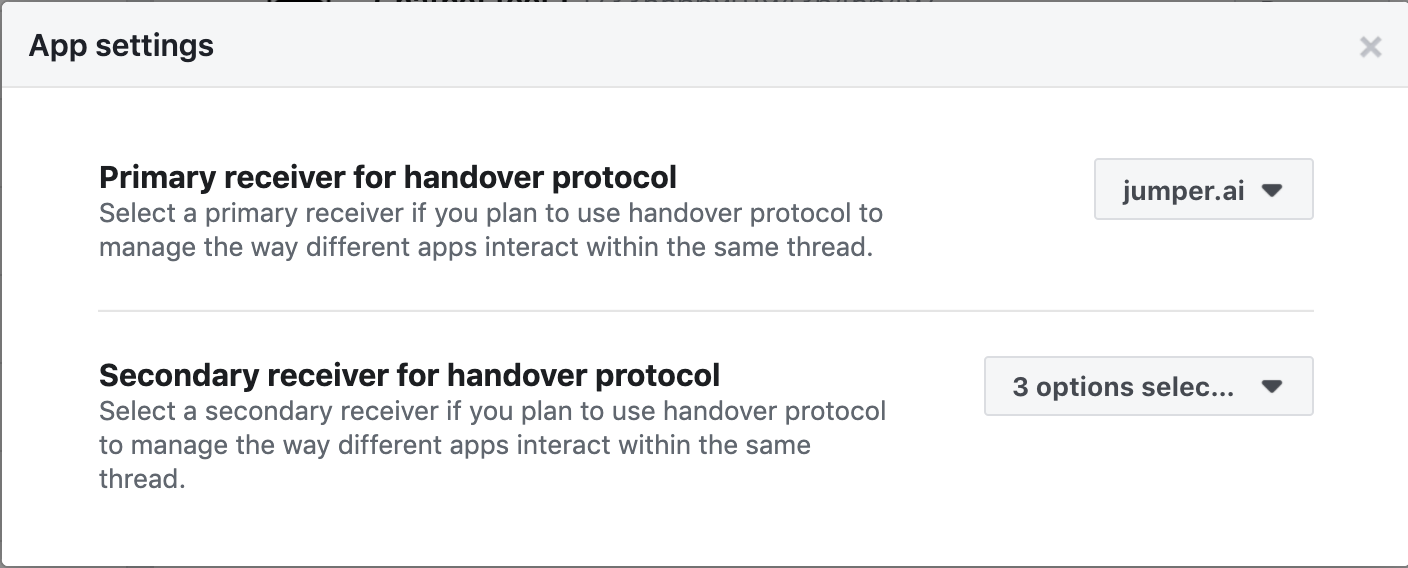 Note: Other chat platfroms may not support handover and would still continue to disrupt your messages.

If you continue to face issues after changing your App settings above, we recommend you review your business integrations here: https://www.facebook.com/settings?tab=business_tools - and remove any other chat applications instated there to ensure Jumper works smoothly for you.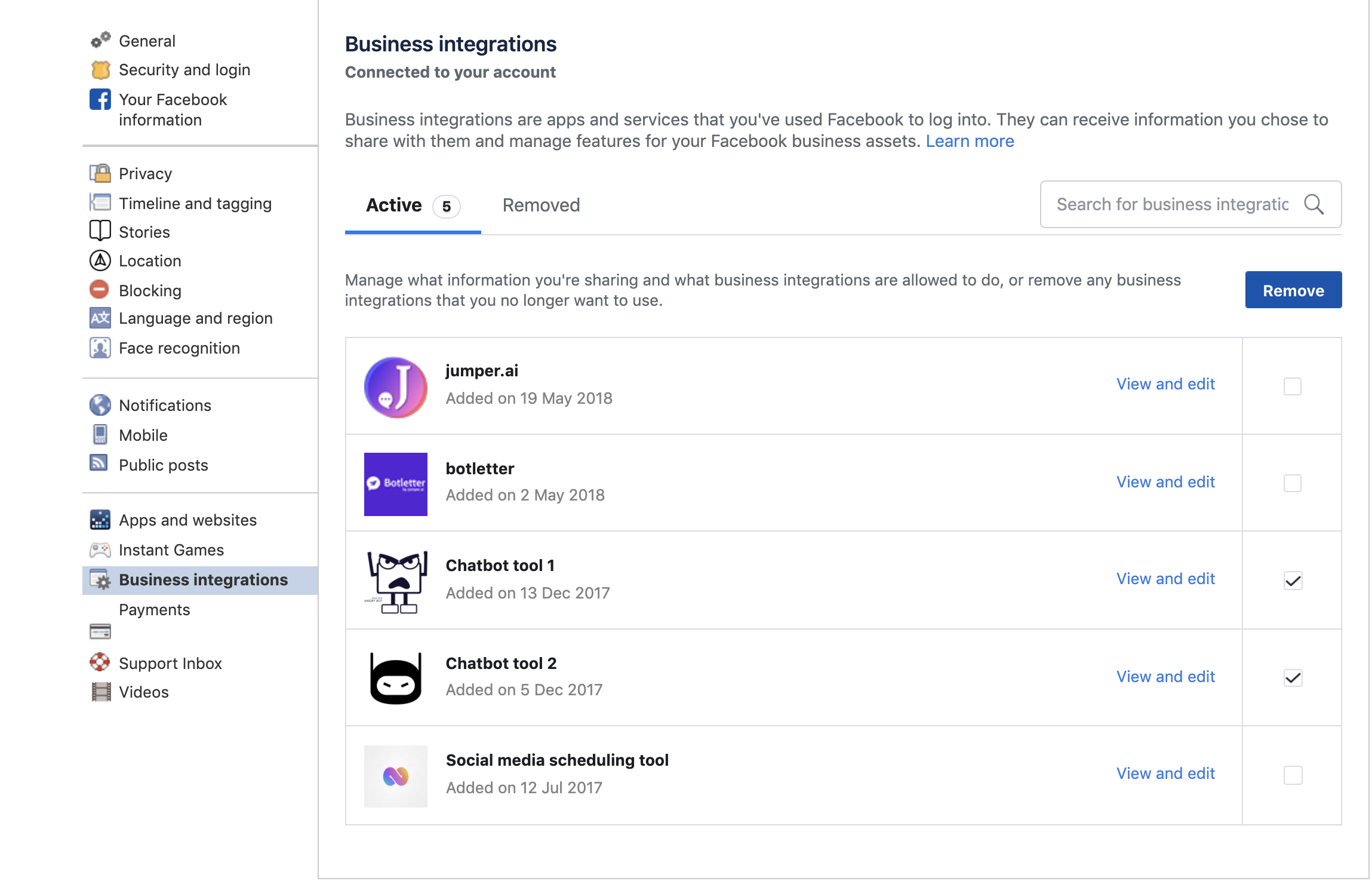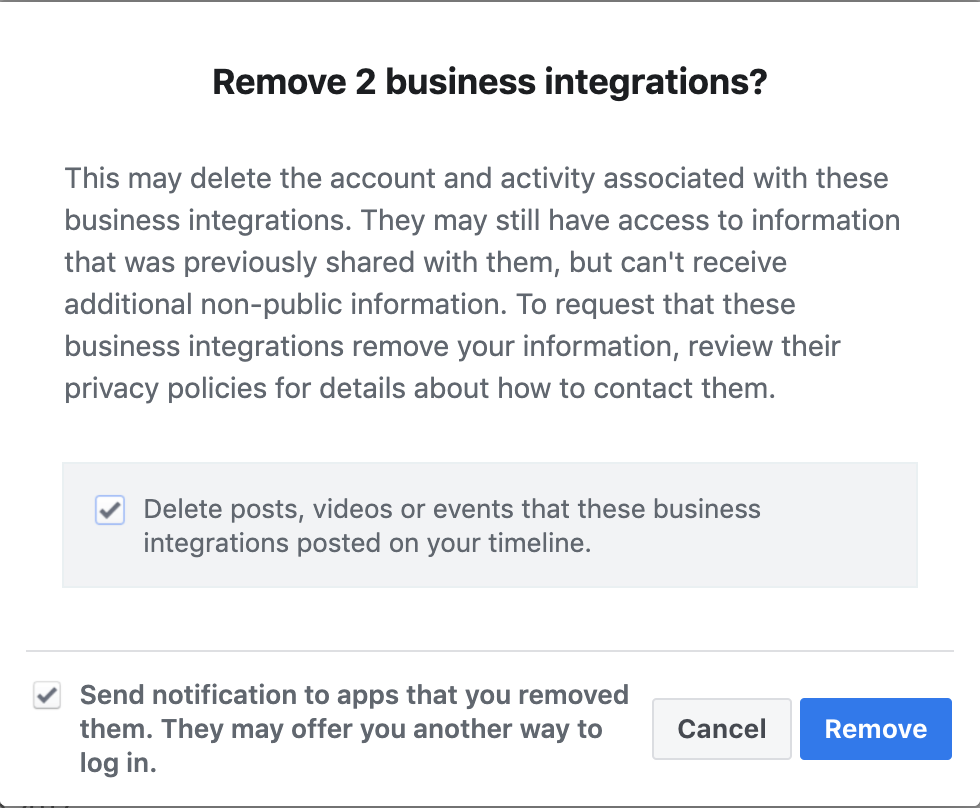 If for any reason you can't remove one or more of these chat application, please contact their support for the resolution of the same.