Note: The Bulk update feature is available on custom plans and added to your account only upon request.
The bulk update feature is useful, if you need to make updates for your existing products, eg change the stock.
Once the feature is enable on your account, you'd see the following buttons, on your Manage products page.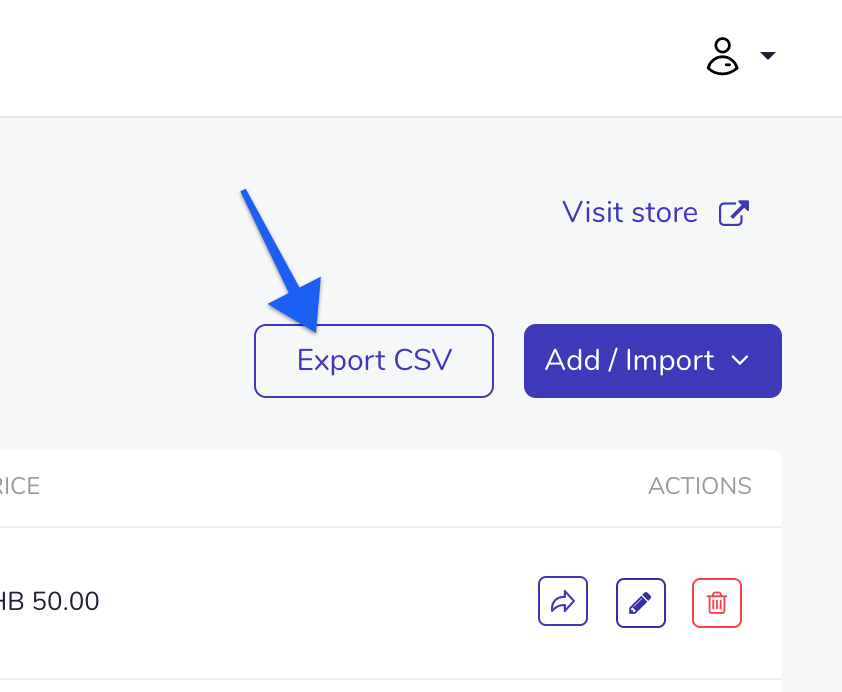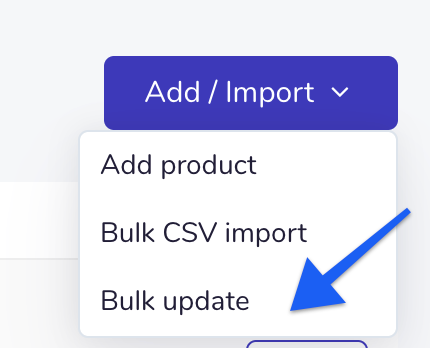 1. Click on Export CSV button, to get the .CSV file with all the existing products and their attributes, sent to your email.
2. After you recieve the email, download the file and make the required edits.
Important: Make sure you don't made any edits to the column names and product hastags in the exported file. Also don't delete or change the order of any row.

If you need to delete a product please delete the product directly from the Manage products page on the dashboard.
Since each Product export file is unique as per the account setup, we are not diving into the names, formatting requirements and examples for each column in this guide. Please refer this guide if you need clarification.
3. Once you are done updating your Product export file, go ahead and click on the "Add/Import" button on the Manage Products page. Next select the "Bulk Update" option from the drop down.
You'll be redirected to the Bulk Update page. Click on the folder icon to upload your updated .CSV file.