Note
1. Shipping Integrations: If you're using Jumper's native integrations for Shipping, feel free to SKIP these instructions. Though, do fill in your Tax Settings
2. Ecommerce Integrations: If you've connected your eCommerce store from Shopify, BigCommerce, Printful etc, your relevant Shipping settings will take effect.
3. F&B module: Also if you are using the F&B module then your tax settings are at the menu item level. See the menu setup guide here for the same.
For your Jumper CMS uploaded products, please follow the instructions below:
One of the most important parts of an ecommerce business is to setup your Tax rates and Shipping zones; while this is ignored by a lot of people, we highly recommend you set this up. It'll only take a couple of minutes.

To find these, tap Store, go to Settings and then Taxes & Shipping
For this example, I've selected United States, and within the drop down you need to select the states where you ship to
Start by adding a new zone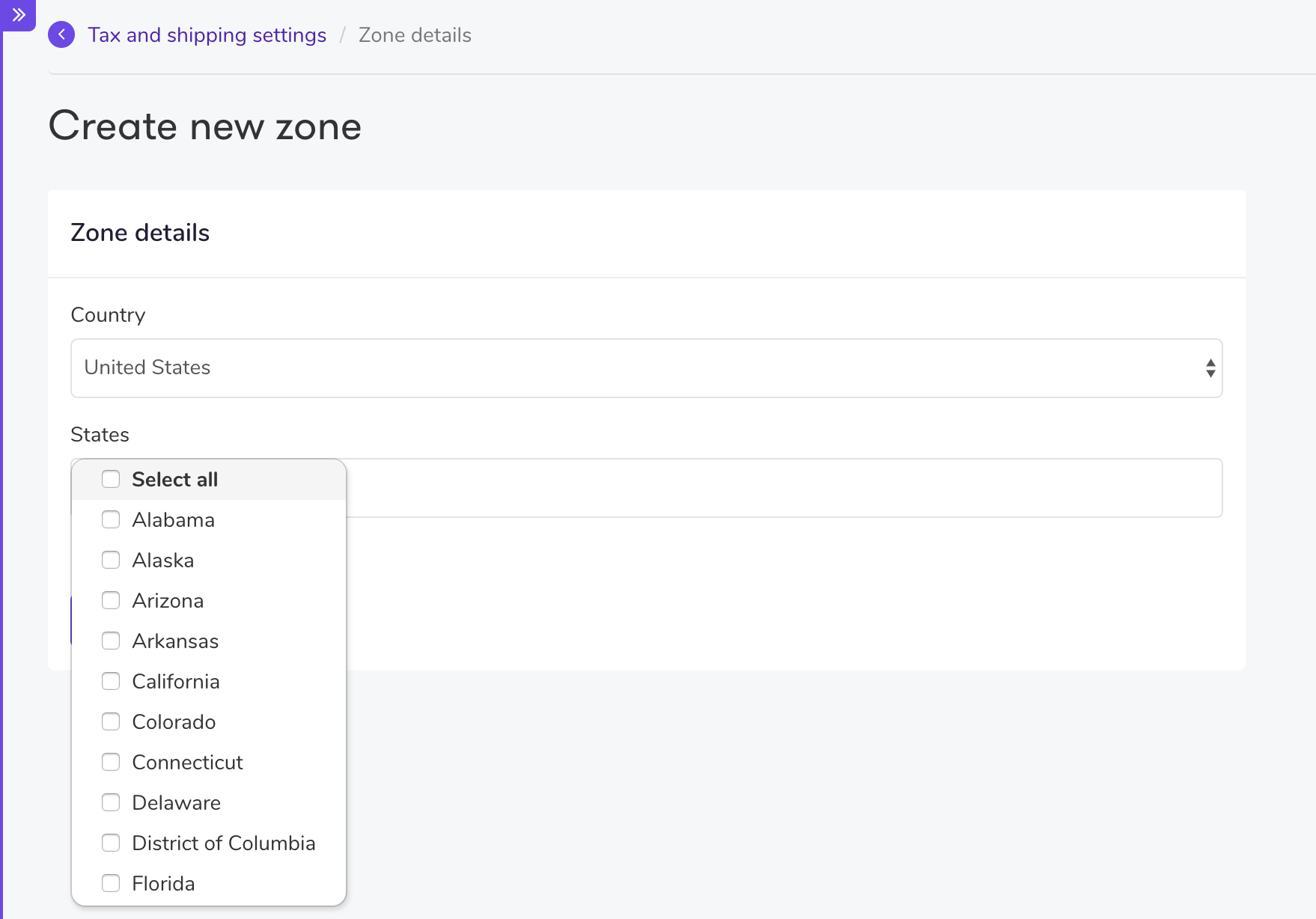 Next, select the states where you ship to
Do note: If taxes applicable are different per state, it's recommended you separate these by adding a new zone for each state.
Let's assume you've set the Shipping and Tax settings for your country, but also want to ship globally.. Add a new zone and select Rest of the World 😇

Last but not the least, click Edit Tax Rates and fill in the applicable tax % relevant to the states to make sure you're all set to go!