For Business owners, it's important to track login activities of team members. This is to see and manage the security of business account on Jumper
To check on the Login Activities and how to read each column, continue further

From the top right corner, tap your Profile, click Login activities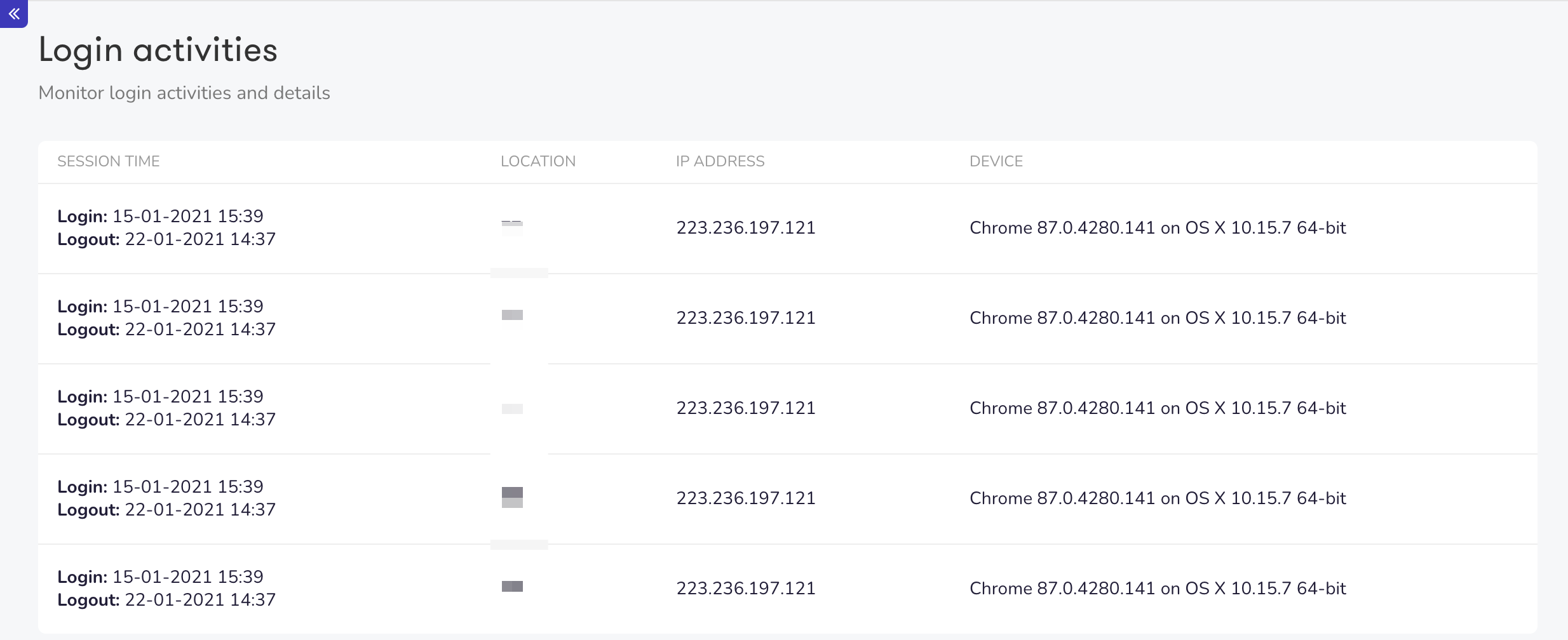 From the above screenshot, here's what you can track and audit
Session Time: This denotes the login and logout times as per your timezone set in Business Settings.
Login: The time when this user logged in
Logout: The logout time, measuring the session duration
Location: Here you will see the country of login with a link, if clicked will show you the exact location on Maps from where you or your team member logged in from for that particular session.
IP Address: If your business has restrictions to only certain IPs being allowed to use specific services such as Jumper, you will now be able to audit and re-check if there was any suspicious login from any IP outside your systems.
Device: This is simply to track and audit which device accessed your business dashboard on Jumper. You'll see the OS (version) & Browser (version) both logged for your audits.
Team Audits from the Admin / Business Account owner is scheduled to be released in Feb 2021 - this is to enable the Admin to track their team mate activities and flag suspicious ones if necessary.