1. On the dashboard, go to Store > Settings
2. On the F&B Outlet Locations page,
If you have only one outlet added, then you'd be automatically redirected to location settings.
If you have multiple outlets setup, click on Manage settings for the outlet you wish to update the timing.
3. Scroll to the Opening Hours section
4. Click on New Event
5. Enter the details (see example below for temporary closure for month of Dec):
a. Name of event: Dec temporary closure
b. Availability: Closed,
c. Start date: 1/12/2020 (DD/MM/YYYY)
d. End date: 31/12/2020 (DD/MM/YYYY)
e. Start time: 12:00AM
f. End time: 11:55PM
g. Select available categories: None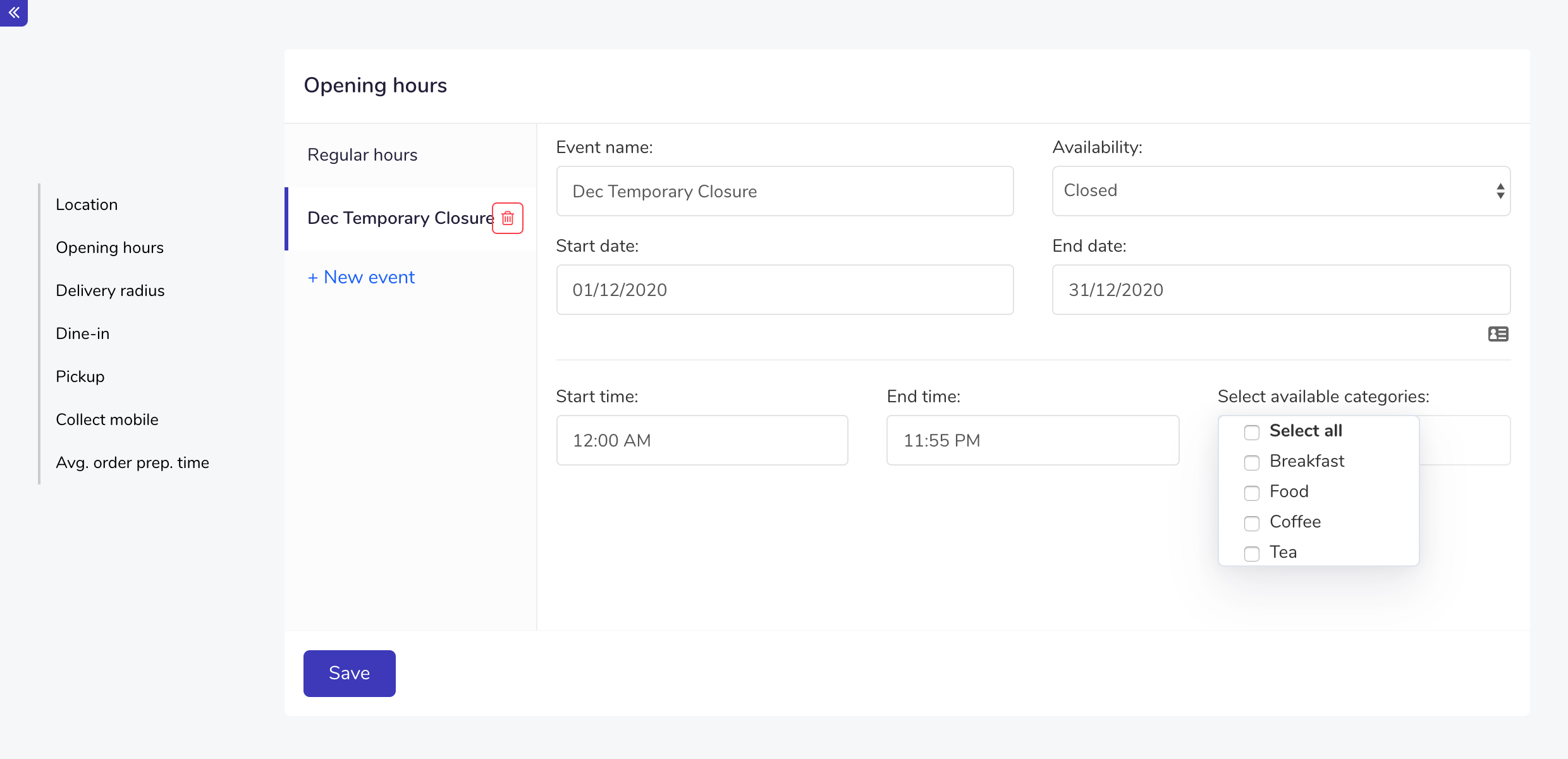 6. Click Save
Similarly, you can set the store to be closed for half-day or a few hours or a few days by selecting the appropriate time range (e.g., Start time: 3:00 PM to 6:00 PM)