Note, in order to start accepting orders it important that you setup your outlet address, timing and dinning options available.
To add and manage your outlet location, go to Store > Settings > F&B Outlet Locations
Inside the location settings you should setup the following details:

1. Location: Add your outlet address and click save.

Note: Google will auto-fill the address based on your inputs. Please verify any further details on the unit/store number that will need to be added
This will be used to calculate your delivery radius if you enable delivery option.

2. Open Hours: Under open hours, you can setup your store timings with the following steps:

a. Click on Regular hours.

b. Select the days and the open hours for your store. If you have different timings for different days, can you add it by clicking on the + Add new button. Click save after you have added/updated your hours.

In the below example, the restaurant is closed between 2 pm to 6 pm on weekdays, and open till 4 am on Fridays and Saturdays. You can in same way setup up multiple open hours for your store.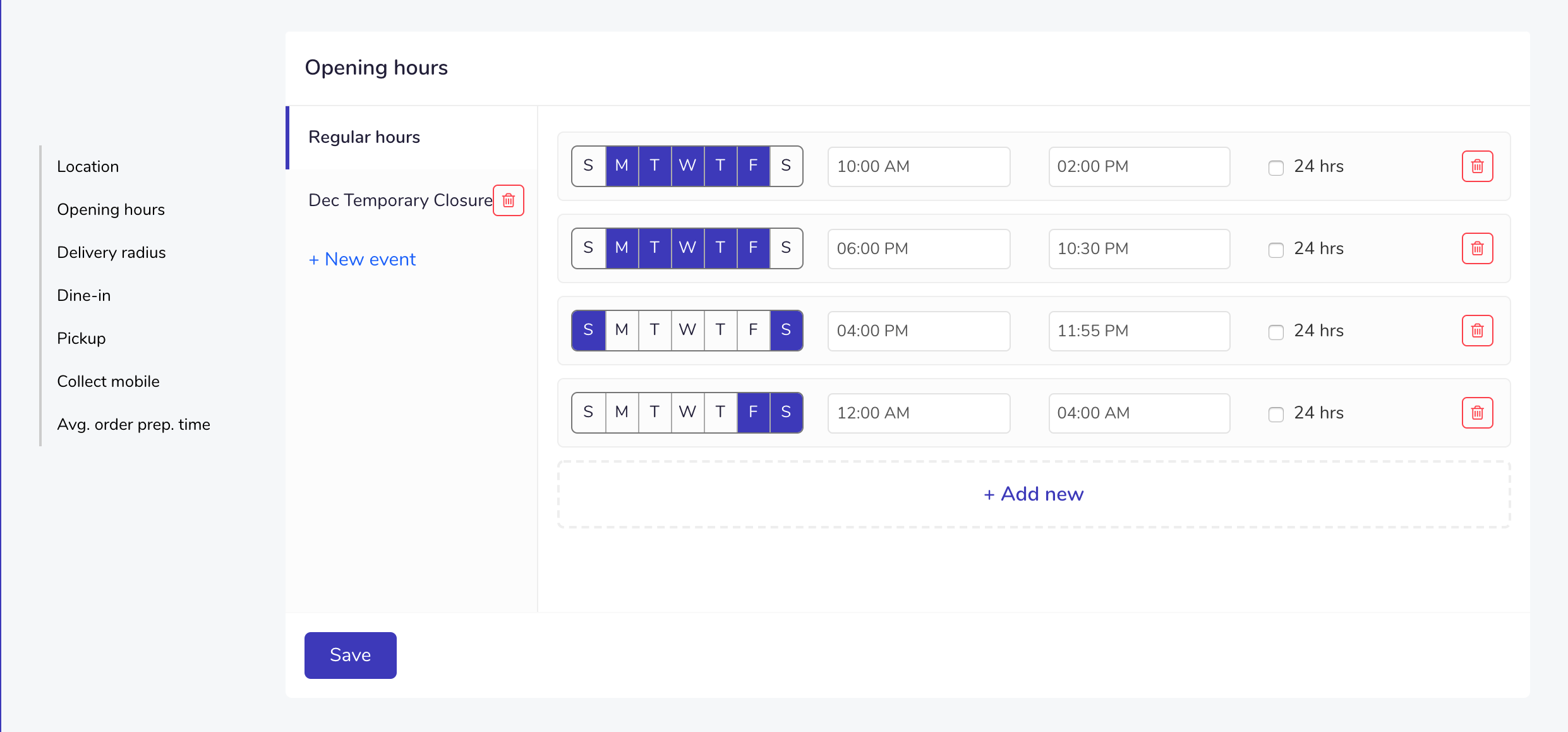 3. Delivery Radius: Enable and manage your delivery coverage area. Customers will only be able to order if they are located within your delivery radius.

a. Select "Yes" for Enable Delivery Option.

b. To set the delivery radius you can either add a number under the Radius
field and select the metric to measure the distance. You can add distances in meter, Kilometer, feet or Miles. You can also set the radius by changing the circle size in the map, this will automatically change the radius number above.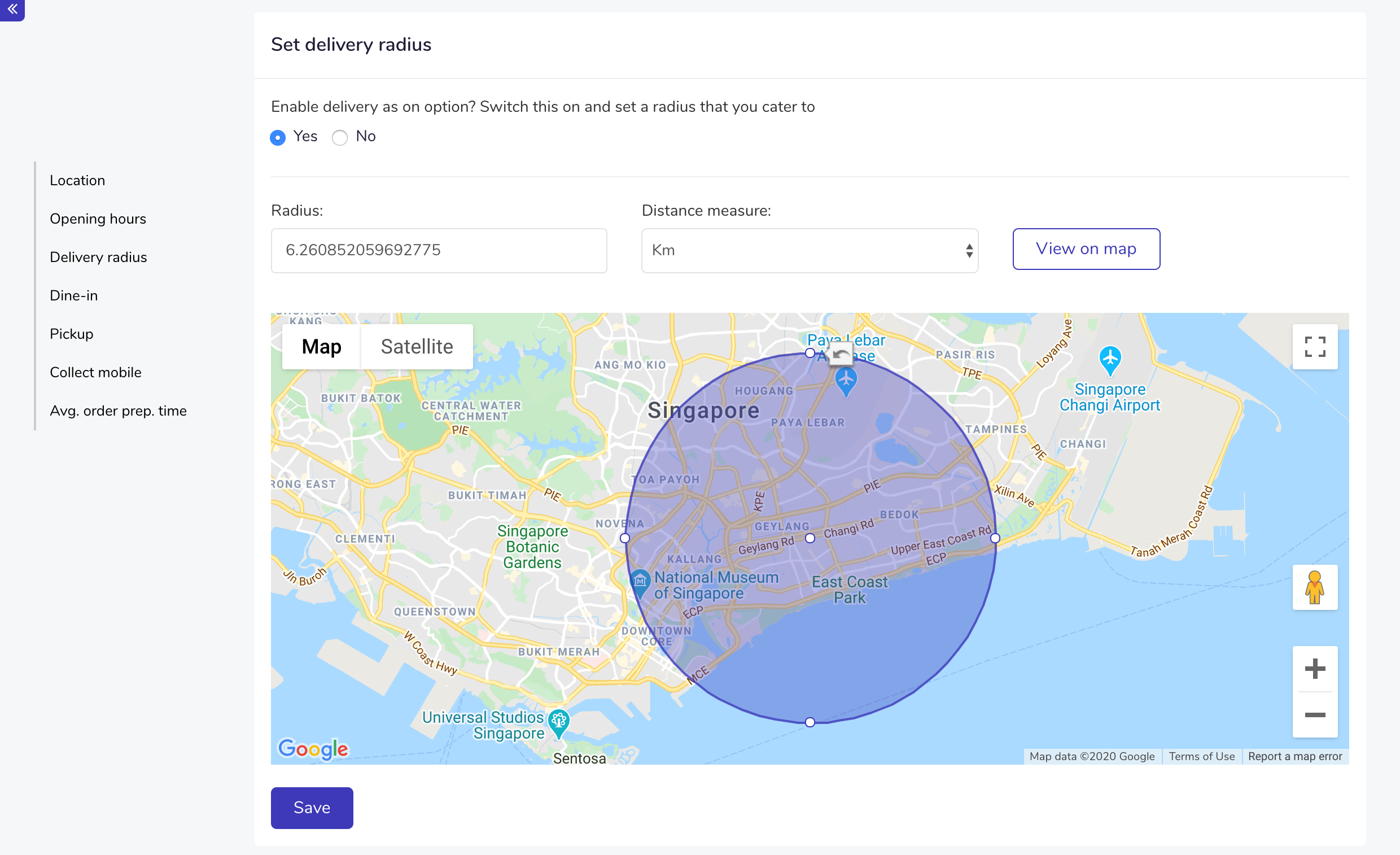 Currently, we only support the ability to create one zone using the delivery radius.

4. Dine-in Options: Select "Yes" and save to enable Dine-in if you want to offer the Jumper ordering system to customers while they are in your restaurant.
Tip: You can put up a QR code or sticker with instructions to "Text order to your Facebook Messenger/WhatsApp/iMessage" anywhere inside your store, to enable self orders or avoid queuing.

5. Pick up options: Using this setting you can allow users place pick-up orders upto 2 days in advance. Select the advance order timing you want to offer from the dropdown.
The customer will be prompted to choose his order type (Dine-in / Pickup / Delivery) at the time they start the order based on these settings

6. Collect mobile no. :Would you like to have the ability to contact your customer at a later stage?
Select 'Yes' and Jumper will prompt the customer to provide their mobile number while placing their order.
Note: For repeat customer, it won't bother them by asking for it again and again
7. Order preparation time: This is important for two reasons.
i)Based on the value, when a customer starts the order process, the earliest they can pick-up will be after the time you have selected.
ii)Secondly, if you select to notify the customer with an Order ready message automatically, it will use this time selected and send an automated notification to the the user.
You can select 'No' to trigger manual updates.