Here's a few questions we usually get asked and thought its best to share it with our awesome community!
How much time do I have to spend to get this up and running?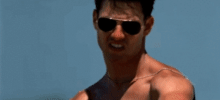 You'll be up and running within 15-20 minutes, we're happy to walk you through it by jumping on a quick screen share. See the chat with support button at the bottom of the page? Hit it and chat with our super charged team!
Why is jumper better than having my own app?

First and foremost, the cost of building or even maintaining an app is expensive. Also, every device ships with your favorite social media apps to begin with, why not leverage on it? We also give you a one-page website and a whole lot of amazing features, you can use this to sky-rocket your sales. We put in a great deal of attention to a mobile first experience and maintain the latest technologies from the front.
How do my customers pay and how do I receive the payments?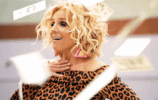 All payments are processed with Square and are passed through bank-level security. Your customers pay with their card (credit/debit) which is tokenized for repeat transactions. This is a breeze to enable one-click checkouts. You receive your payments as per Square's payout schedule that you have selected on the Square dashboard settings.
What are Square charges like?
Square pricing is written transparently on Squares website. jumper uses the eCommerce APIs of Square to enable #everywherecommerce for you!
Are you officially partnered with Square or is this an ad-hoc integration?
Great question! We're official partners with Square and we aim to build amazing experiences on top of their service for you!
Can jumper.ai be integrated in to our existing website?
Sure thing! Ask us how and we'll walk you through it.
I don't see Orders menu on my Square POS - am I doing something wrong?
Not at all, click below to chat with our super support staff who will gladly walk you through it.
Why aren't the order stubs printing?
This is possibly because of various reasons, such as internet connection, or you haven't enabled "Automatically print remote orders". This is enabled by navigating to Settings on your Square POS. Once in Settings, scroll down to Remote orders and toggle on "Automatically print remote orders". If this is now showing up for you, our support staff is always around to help you fix this.