So you've synced your menu from Square to Jumper - well done!
It's now time to enhance experiences for you and your customers. Head straight to jumpers dashboard and you'll see Store-> Settings -> F&B outlet locations (here you will see all your locations listed and may have some that are the busiest)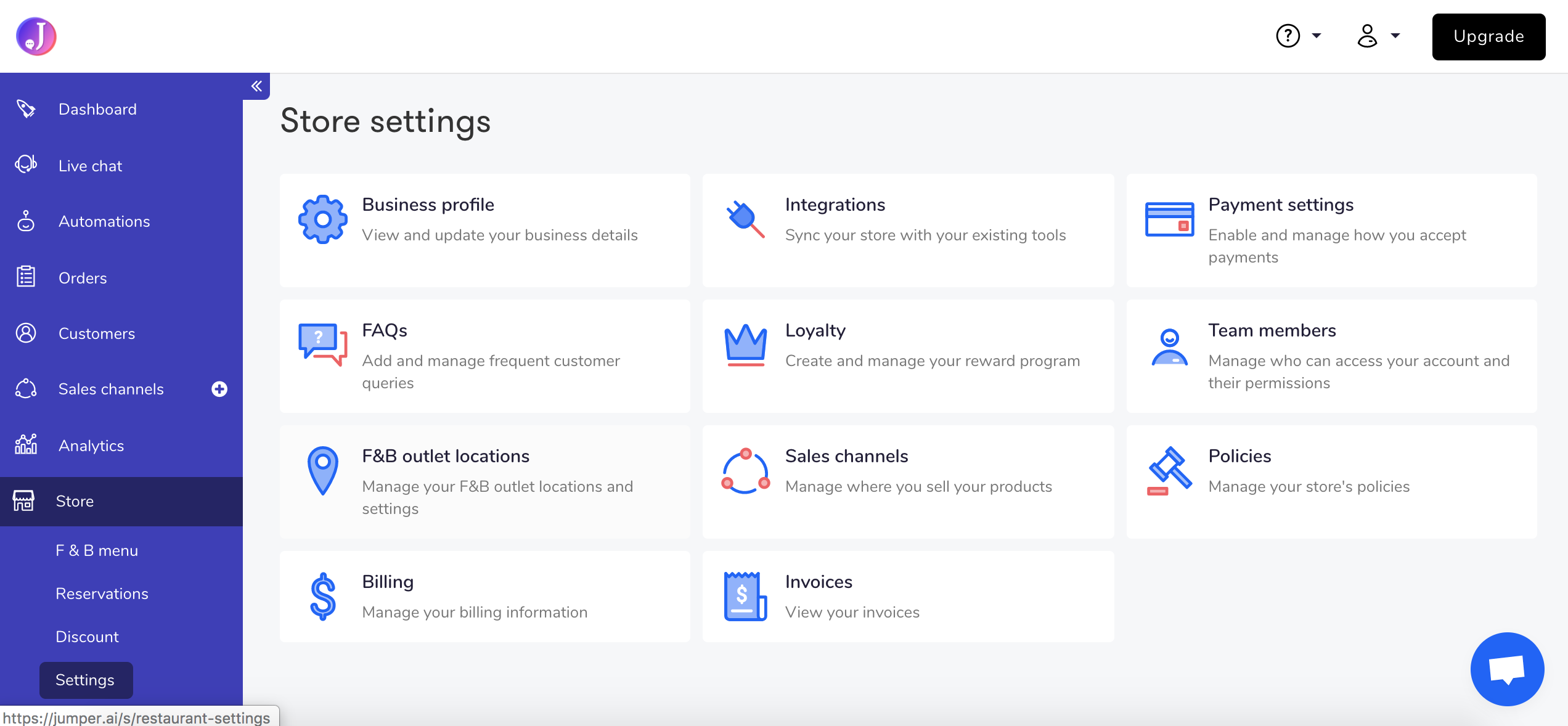 You can re-arrange the order in which your customers see your locations. If you have just 1 location, no problem at all, though - there's a lot you can still do.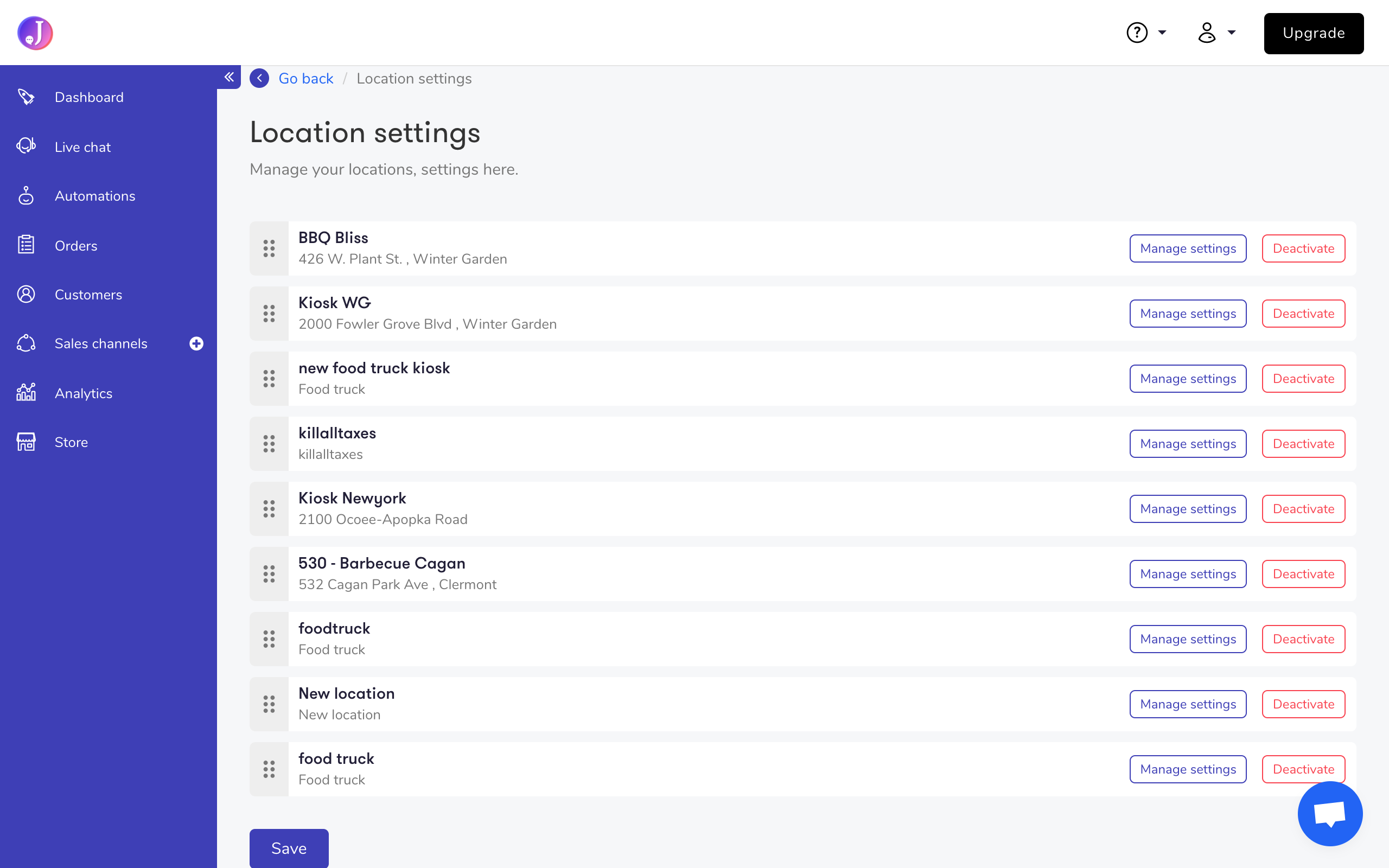 Right next to your location you'll see two buttons Manage settings & Deactivate. Deactivate is used to hide the location on the customer side. It is possible that you might not want customers to order from there for some reason.

Manage settings offers a wide selection of options to configure
Location address (this is imported from Square, no sweat - we don't want you to enter it again, yay!)

Opening hours is used to display to the customers the open/close times. Feel free to play around

Dine-in is awesome if you want to get rid of your paper menus and allow your customers to order from the table at which they're seated. This can be done via QR codes, or directing them to your bot and clicking "view menu" or keying in #order

Collect mobile is key to owning your customer. This will prompt the customer to enter in their mobile number.

And... last but not the least, Average preparation time: This is key to enable pre-orders and make sure the order fires up on your POS's upcoming orders tab (currently supported for Square iOS devices like iPads, Square stands, iPhones) and prints stubs to your kitchen exactly as per your set prep time making sure your serving is fresh. This also sends a notification to the customer telling them their order is ready to collect. How sweet is that?

Did we tell you you'll get a Order notification on your POS too?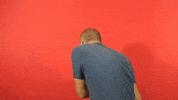 The above settings have to be personalized per location for optimal use.
Next, navigate to Store->F&B menu
All your menu items, modifiers, categories are managed by Square and don't you worry, everytime you re-sync with Square, your settings on jumper remain intact for the changes you've previously made.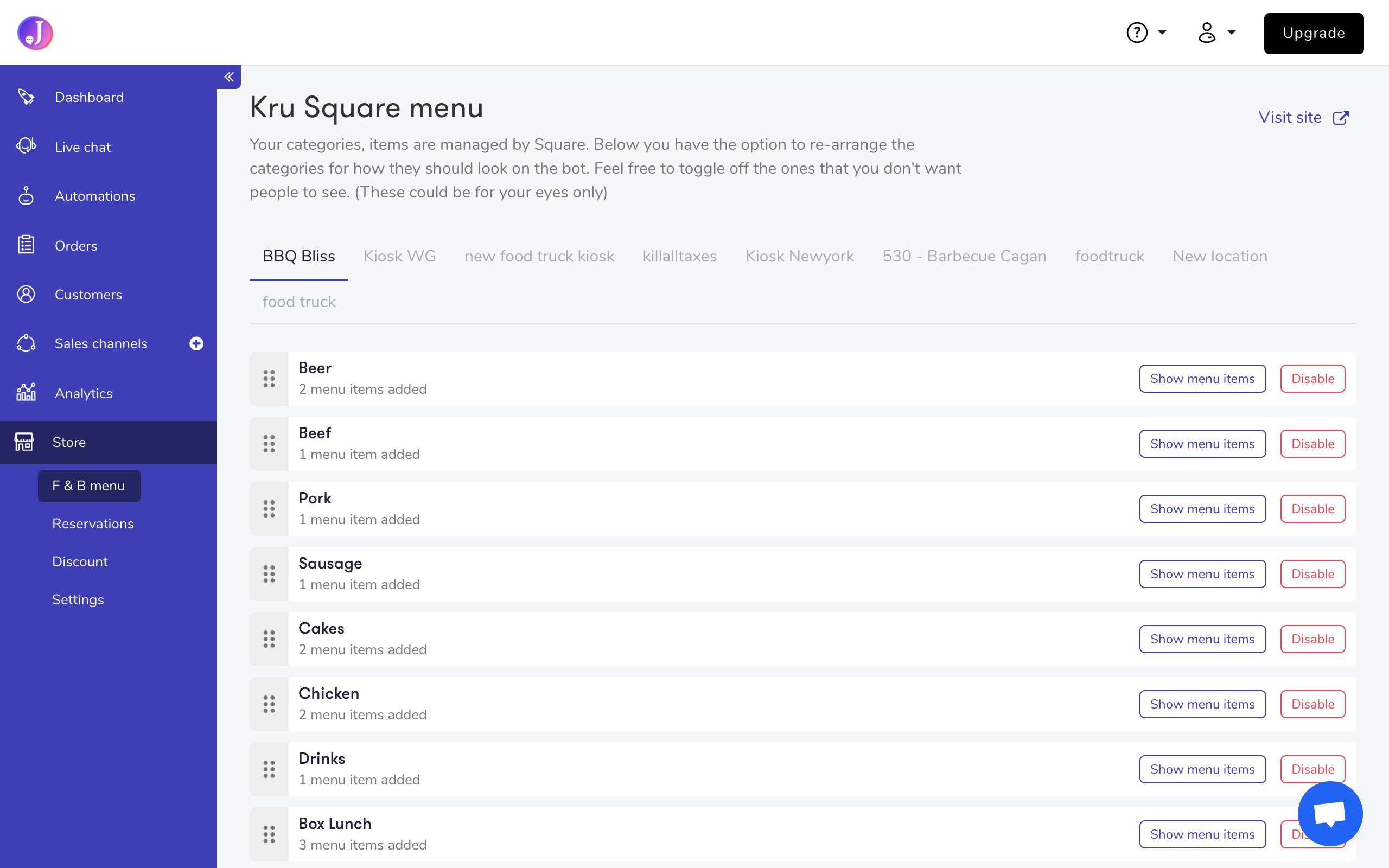 You will see all your locations in manage menu too to enable/disable categories and even menu items per location.
You'll now have the option to re-arrange the categories for how they should show to the customers (this is done by dragging up or down using your mouse holding onto the [::] looking buttons towards the left.) You can toggle off categories and even menu items that you don't want to display on the bot. (Some categories could have probably been in your POS for your eyes only? )
This is done by clicking Show menu items and disabling a particular menu item. (Beer in this example)

Did you know you can now empower your customers to pre-order for upto 3 days in advance? Unleash the potential on your offers and lunchboxes etc., feel free to reach out to our super excited team to learn more. Follow the instructions for advance pickup orders here.