To add/update custom data fields for your customers, go to Customers tab on the left.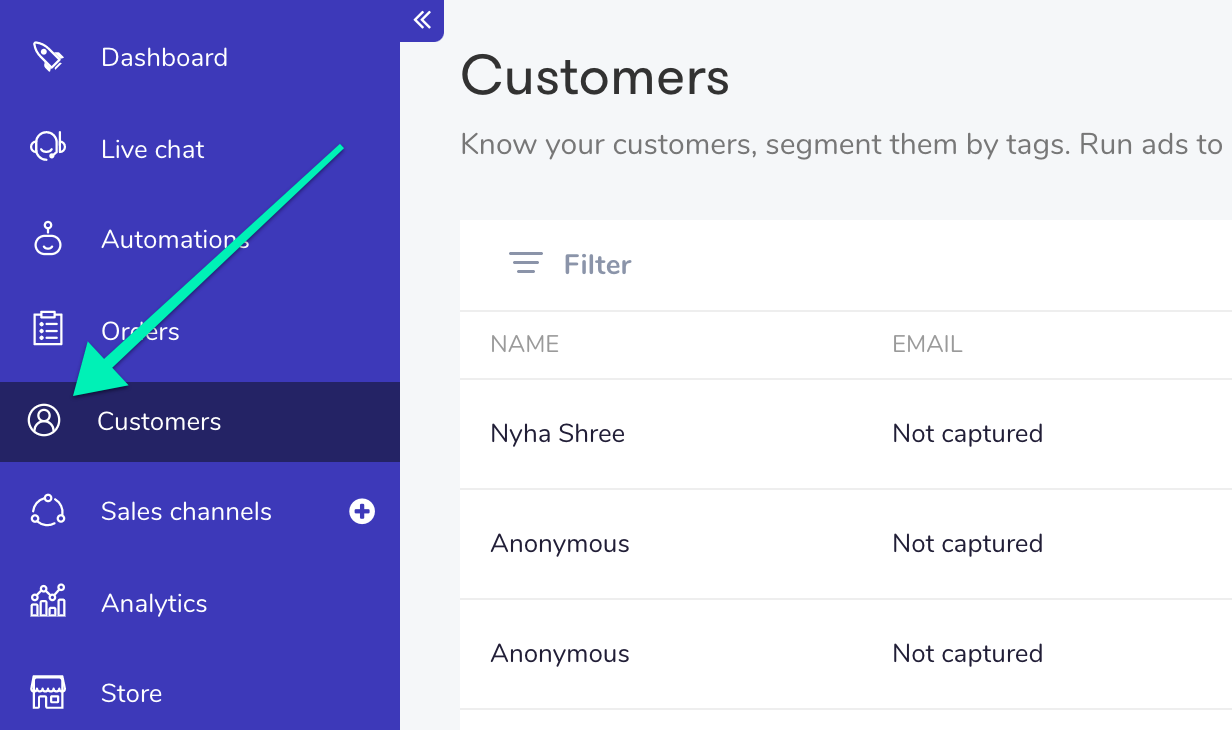 You can now see the list of all your customers here, sorted by the most recent interactions.
i) You can either filter your customers through channel
ii) Or search them via their name, email or tags assigned.

Tip: To make it easy for you to seach customers, make sure you collect and keep your customer name email and tags updated at all time through Live Chat, Automation and bots.
Once you see the customer for whom you want to add a new custom data, click on the view button (eye icon) under the ACTIONS column.

Upon click, you can see all the details, that are available/updated for the contact.
Go the "Custom Data" section to add new custom field or update the value of previously added custom fields.
1. Add new custom data: Add the Field Name (Eg Birthday) and Value (Eg 1 Jan 1989) and hit enter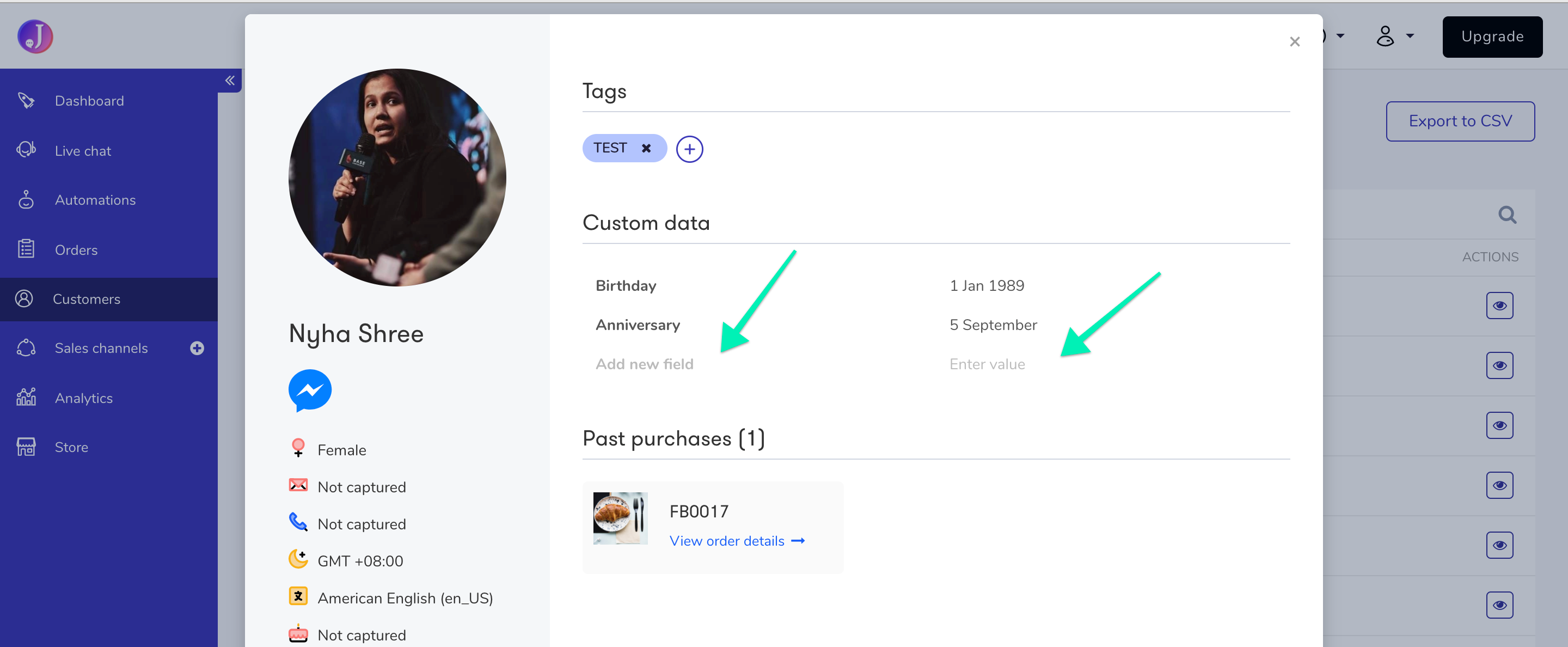 2.Update old custom data: To update the field name or value already added just click on the text, make the change and hit enter.